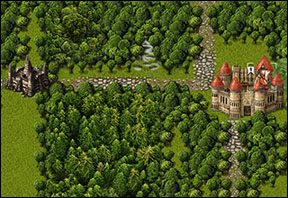 These guys are making a Warlords-style game that runs in a browser window:
http://www.warbarons.com/about.php
Warlords was a turn-based fantasy strategy game that spawned several sequels and had quite a following. Unlike a lot of games in this genre, combat was not tactical, that is, you didn't position your pieces on a battlefield or grid. Instead, you created stacks of up to eight units, often containing a powerful hero. Each unit conferred a particular bonus or ability to your stack. The aim was to create formidable stacks. It was quite nice for those of us who prefer general strategy over tactical strategy (such as myself).
Warbarons, the aforementioned browser game, is in open beta. When I get the time to give it try, I'll post some more on how the game plays.